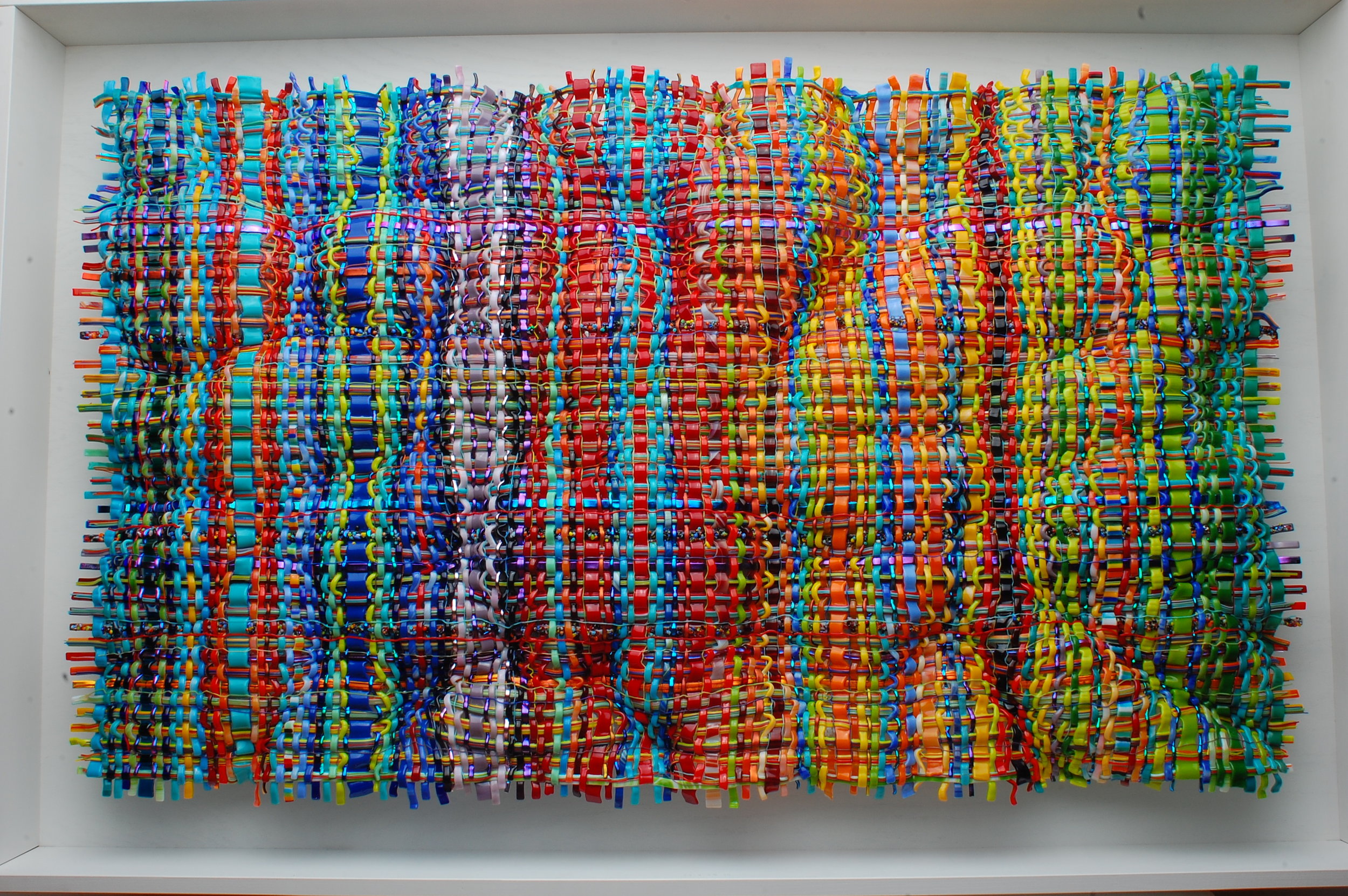 Woven Glass Surface
This beautiful glass weaving represents the entire color spectrum. It is truly breath-taking with its undulating surface and attention to detail. A bold statement piece perfect for entry ways, mantels, or anywhere that a vibrant artistic presence is needed.
Measures 55" x 33" , 6" deep
Can be hung vertically as well.
Estimated completion 6-8 weeks upon order.
Available for order with steel frame.
Contact for shipping and delivery options.